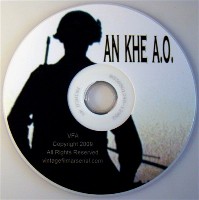 "AN KHE A.O."
Vietnam War Home Movies
Color home movie footage filmed by a soldier with the 1st Bde, 1st Air Cavalry Division in Vietnam during 1967-1968.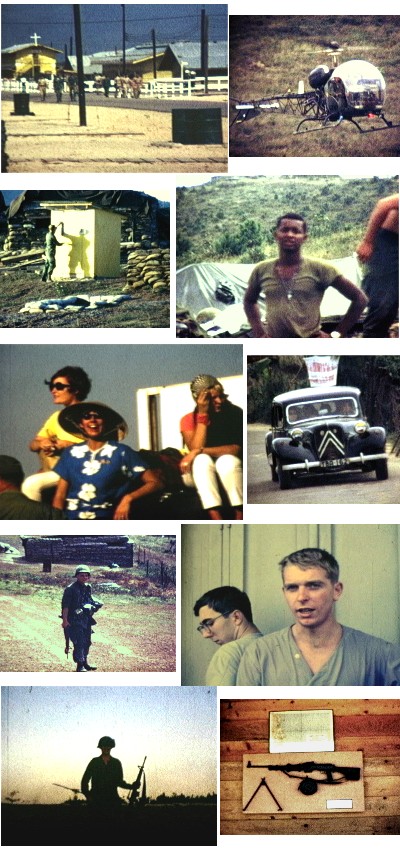 You'll see guys hanging out at the "Returning R&R Processing" area, base activity, views of the countryside filmed from a Slick, shots of buddies at dug-in positions, helicopter activity, a CH-54 SkyCrane taking off with a medical pod attached, an enemy POW camp, activity on the road outside the wire, Vietnamese women and kids, USO entertainers visiting the troops, camp construction projects, Huey formations and a scout helicopter flying, views of the countryside filmed while flying in a fixed-wing aircraft, and shots of the huge 1st Air Cav patch sign on Hon Cong Mountain.
Other footage includes:
~Display of captured enemy weapons - Battle of Tam Quan
~visiting a buddy in the hospital
~silhouette shots of soldier with an M-16
~a bright yellow outhouse
~aircraft: C-7, C-5, CH-43, F-4, etc.
...and much more.
The DVD has a soundtrack of AFVN radio shows.
Running Time: 54 minutes
PRICE: $20.00
Click button below to order: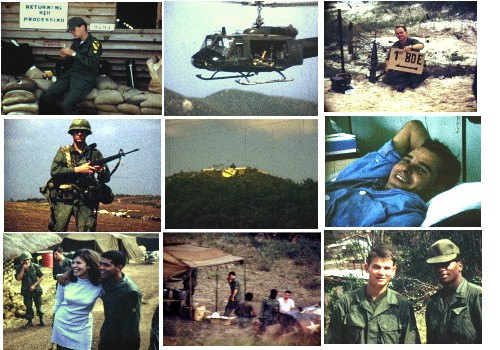 ---
Click Below to watch some clips from "An Khe A.O." -- Please note that because of the transfer process this You Tube video is of a lesser quality than the actual DVD.
---
---
Vintage Film Arsenal © 2007-2018. All Rights Reserved.