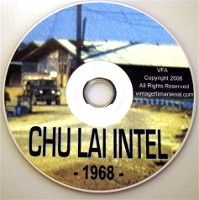 "CHU LAI INTEL"
Vietnam War Home Movies
Color home movies filmed by a 23rd Inf. Div. Intel Officer from January thru September, 1968. Including footage of Chu Lai, Nha Trang, Saigon/Tan Son Nhut, and aboard the USCG Cutter Duane and the USS Kitty Hawk.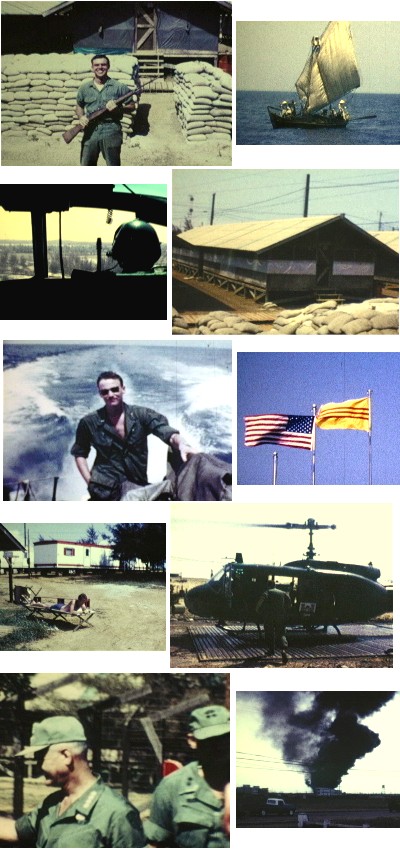 You'll see footage shot while flying around the Chu Lai area, and over Tam Ky and Tien Phuoc, shots of the hootch area at Chu Lai, airstrikes on nearby mountains, men picking through the rubble of burned buildings after a rocket attack at Chu Lai, a soldier participating in a Buddhist ceremony, guys having fun at the beach, a Swiftboat ride out to the USCGC Duane and a nice long segment filmed aboard the cutter. There's more aerial footage -- flying over Special Forces camps, and a ride along with FAC directing airstrikes on the enemy. You'll see Gen. Westmoreland and Gen. Koster at a base ceremony, and watch footage of launch & recovery aboard the USS Kitty Hawk -- F-4 Phantoms, A-4 Skyhawks, A-6 Intruders, etc.
Other footage includes:
~bunker and base shots
~shots of buddies holding up weapons
~Americal Military Intelligence Detachment sign
~helicopter activity
~huge black smoke plume coming up behind a building
...and more
The DVD has a soundtrack of AFVN radio shows.
Running Time: 1 hour, 15 minutes
PRICE: $20.00
Click button below to order: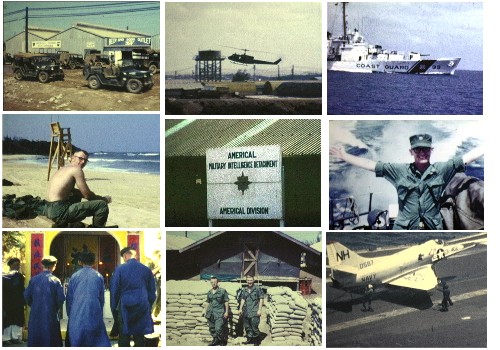 ---
Click Below to watch some clips from "Chu Lai Intel" -- Please note that because of the transfer process this You Tube video is of a lesser quality than the actual DVD.
---
---
---
Vintage Film Arsenal © 2007-2015. All Rights Reserved.