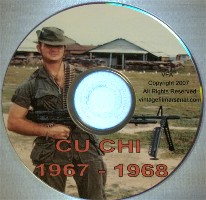 "CU CHI ~ 1967-1968"
Vietnam War Home Movies
Color home movie footage and a photo "slide-show" filmed at Cu Chi during 1967-68.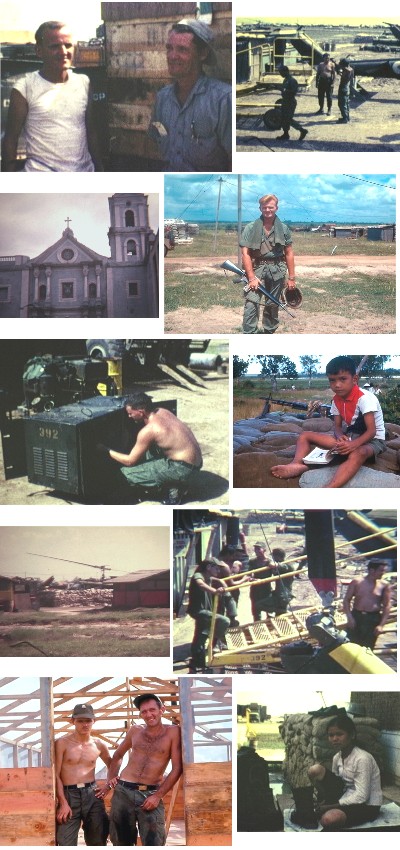 In the movie segment you'll see scenes filmed in the cameraman's hootch area and base activity: guys working on a generator, hootch maids polishing boots, Hueys on the flightline, and some shakey, zoomed-in footage of the Bob Hope USO Christmas show from 1967. (Film segment runs 25 minutes).
The slide-show segment, "Red's Tropic Lightning", includes lots of still shots of "Red" and his buddies, the hootch area, guys out in the field, the countryside, entertainers, a tent camp, weapons, aerial shots, a destroyed APC, a C-7 Caribou, the Bob Hope Show, and more.
The DVD has a soundtrack of AFVN radio shows.
Running Time: 33 minutes
PRICE: $20.00
Click button below to order: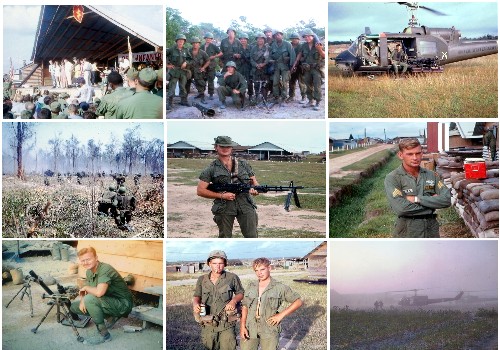 ---
Click Below to watch some clips from "Cu Chi" -- Please note that because of the transfer process this You Tube video is of a lesser quality than the actual DVD.
---
---
---
Vintage Film Arsenal © 2007-2015. All Rights Reserved.