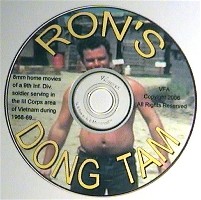 "Ron's Dong Tam"
9th Infantry Division, III Corps, 1968 - 1969
Color home movies filmed in and around Dong Tam, HQ Basecamp of the 9th Infantry Division in the Republic of Vietnam.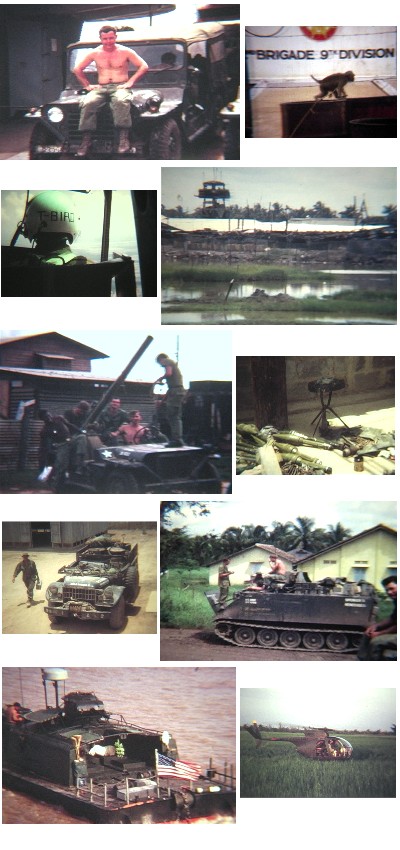 You'll see soldiers watching an airstrike on a distant target, examining a cache of captured enemy weapons laid out in a field, shots taken from helicopter while flying over the countryside, panning shots of the My Tho River area and the base, military river traffic and floating PBR bases, "2nd Brigade, 9th Division" sign at Dong Tam, Ron and his buddies hamming it up on a 57mm recoilless rifle jeep, soldiers out on an operation, various shots of a pet monkey, Ron sitting on jeep hood while being transported by boat, Afloat Base and military river traffic, soldiers taking a break on their APC's during an operation, pan of base from outside the wire, Vietnamese civilians mingling with soldiers, travelling in convoy down a highway, shots of Vietnamese villages, towns
Other footage includes:
~APC "Spencer's Renegades"
~APC "Li'l Acid Rabbit"
~M-41 Duster "Have Guns Will Travel"
~OH-6 (tail #67-16199) lands in rice paddy & takes off
~shots back home, including a VFW parade in Simi Valley, Calif.
The DVD has a soundtrack of AFVN radio.
Running Time: 52 minutes
PRICE: $20.00
Click button below to order: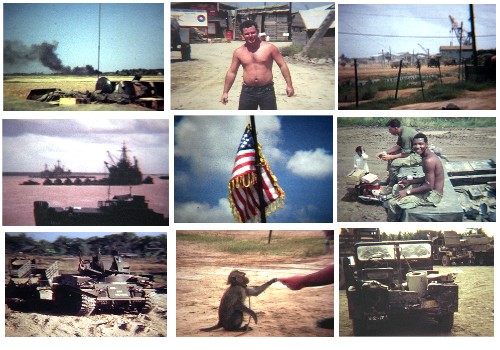 ---
---
Click below to watch some clips from "Ron's Dong Tam" -- Please note that this YouTube video is silent and because of the transfer process it's of a lower quality than the actual DVD.
---
Vintage Film Arsenal © 2007-2015. All Rights Reserved.