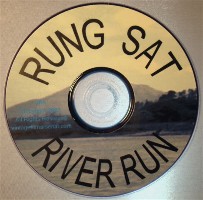 "Rung Sat River Run"
Vietnam War Home Movies
Color home movies filmed by an advisor to the South Vietnamese Navy with footage of Saigon and a mission up a river through the Rung Sat Special Zone (RSSZ).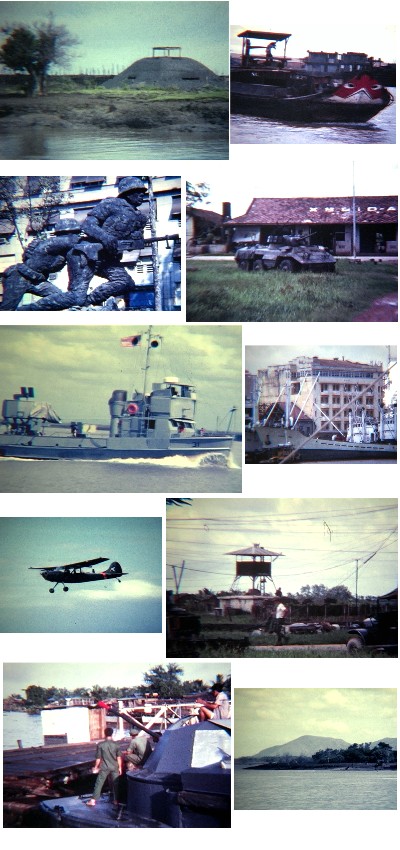 You'll see footage filmed in Saigon -- street scenes, a visit to the Saigon Zoo with the cameraman's Vietnamese girlfriend, and shots of paintings for sale at a sidewalk shop.
You'll see a South Vietnamese Navy base and sailors relaxing on a docked monitor boat, and then move along the Saigon River past city buildings and crowded housing along the shore, passing a large cargo ship, "President Coolidge" and other river traffic. There are shots of minesweepers from Task Force 116 moving quickly through the water.
In the RSSZ you'll pass by defoliated areas with fortified firing positions, and get a good look at a Landing Craft grounded high up on the river bank.
There's footage of a FAC O-1 making low-level passes, a PBR racing along the shoreline, and aircraft spraying Agent Orange while F-100s make high speed passes.
Other footage includes:
~Australian Troop Ship "Clive Steele" (AV-1356)
~SVN Navy LSSL "Nguyen Van Truin" (#225)
~SVN Navy Minesweeper "Nhut Tao" (#10)
~View of airbase from inside a plane
The DVD has a soundtrack from AFVN radio.
Running Time: 47 minutes
PRICE: $20.00
Click button below to order: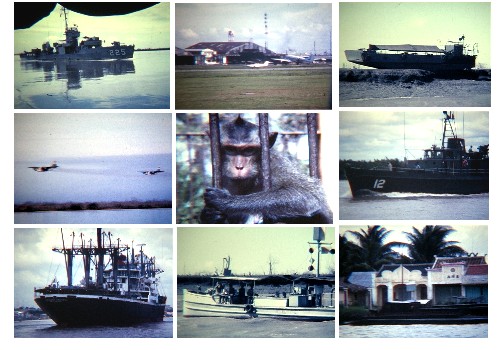 ---
---
Click Below to watch some clips from "Rung Sat River Run" -- Please note that this YouTube video is silent, and because of the transfer process is of a lower quality than the actual DVD.
---
Vintage Film Arsenal © 2007-2015. All Rights Reserved.