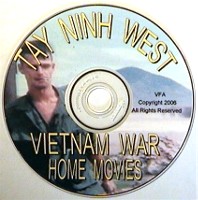 "TAY NINH WEST"
Vietnam War Home Movies - 1967
Color home movies filmed in and around Tay Ninh West Base Camp near Nui Ba Den, Black Virgin Mountain.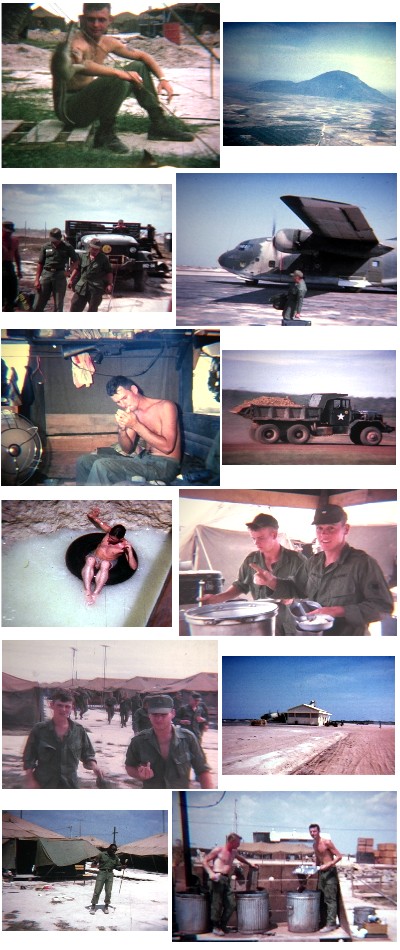 You'll see "Tent City" at Tay Ninh Base Camp, watch a game of volleyball, see the chowline and soldiers cleaning their mess kits, see pet dogs and a monkey, the interior of a 5-hole outhouse, perimeter bunkers and traffic outside the camp. The guys ham it up for the camera, putting on a show in front of a guy in a Director's chair. You'll see airstrikes near the camp, a UH-1 leaving Tay Ninh, Vietnamese women digging a ditch in camp and sweeping out a newly built hootch, and Vietnamese shoe-shine women working in hootch area. There's also footage of a huge deep well with soldiers swimming in it and climbing in and out with a rope, aerial views of the countryside and Black Virgin Mountain (Nui Ba Den), and views inside the cameraman's hootch.
Other footage includes:
~R&R in Hawaii
~guys making a "Home Sweet Home?" sign for their hootch, then stomping on it
~Tay Ninh City shops & 1958 Chevy
~C-123 taxiing & taking off
~C-7 Caribou landing
~KP duty
...and much more!
The DVD has a soundtrack from AFVN radio. The Hawaii R&R footage has a soundtrack from a 1960s Honolulu radio station.
Running Time: 51 minutes
PRICE: $20.00
Click button below to order: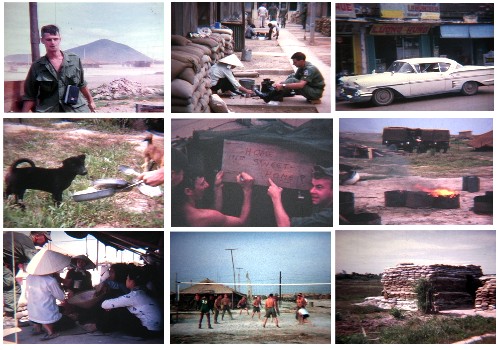 ---
---
Click Below to watch some clips from "Tay Ninh West" -- Please note that this YouTube video is silent, and because of the transfer process is of a lower quality than the actual DVD.
---
Vintage Film Arsenal © 2007-2015. All Rights Reserved.